Four Floors Of Doors
Play the beta of Four Floors of Doors here.
---
In a dark, dark, space
Play the beta of In a dark, dark, space here.
---
---
Goodbye Flash - Hello Unity
Flash has been lots of fun, but at the start of 2014 I took the plunge into Unity3d...
---
Maze Of Bears!
Maze Of Bears is a wrapping grid-based puzzle game in which to find your lost cat, you must evade bears, bulls, spiders, wolves, lasers, land mines, fire, ice, pits, and bear traps. To solve each of the 150 levels you'll learn how to push, pull, rubiks-shift, defuse, mirror-bounce, stealth, heat, freeze, climb, dig, teleport, tornado, clone and sneak.
Plus Level Editor, save, share and remix levels, and Random Level Generator!
Try it Now at www.mazeofbears.com
---
Attack of the Body Monsters!
Enjoy 7 minutes worth of shooty-carnage and intestiney-things. One exciting level of internal organs and space-ships and stuff that fires stuff at you... it's: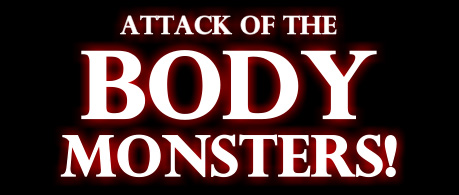 The free beta is here, and you can watch me play through here, or learn interesting facts about @thebodymonsters here.
---
Other Featured content...
Archive of all Flash projects.
---
Unity
(Playable with Unity browser plug-in.)
| | |
| --- | --- |
| Speedy asteroid racer, 4 tracks, reversible courses, 5 AI opponents, massive jumping and insane boost. | Explore the infinitely generated city, collect promises, escape Death, and then play board games with him. |
| | |
Plus... Coming soon (ish)... In a dark, dark space...
---